Newsletter nr 3
Here is our third newsletter! Ready to download and enjoy.
Read it here:  Update Newsletter 3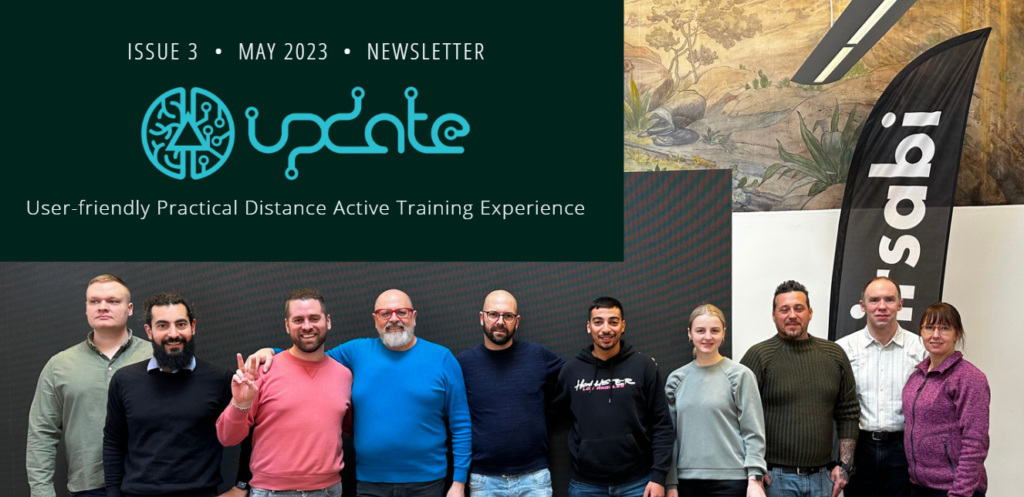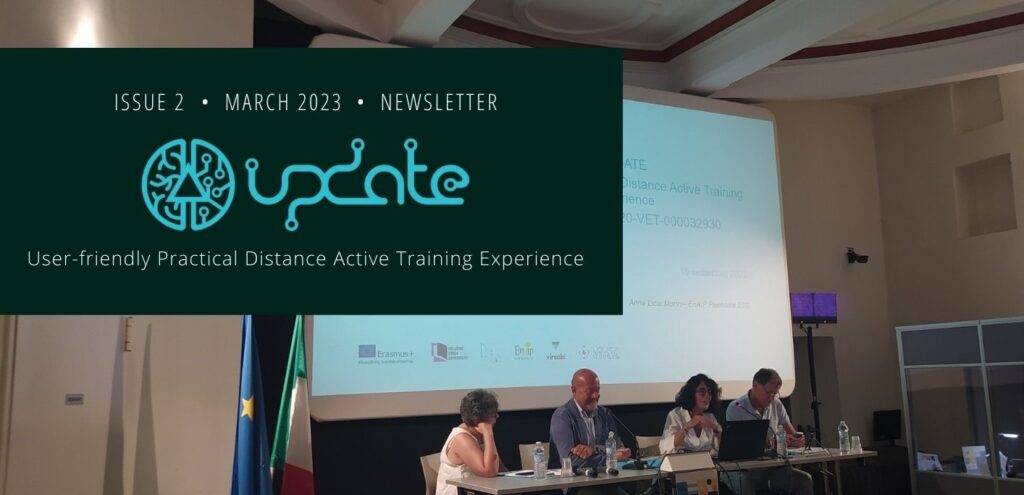 Newsletter nr 2
Here is our second newsletter! Ready to download and enjoy.
Read it here:  Update Newsletter 2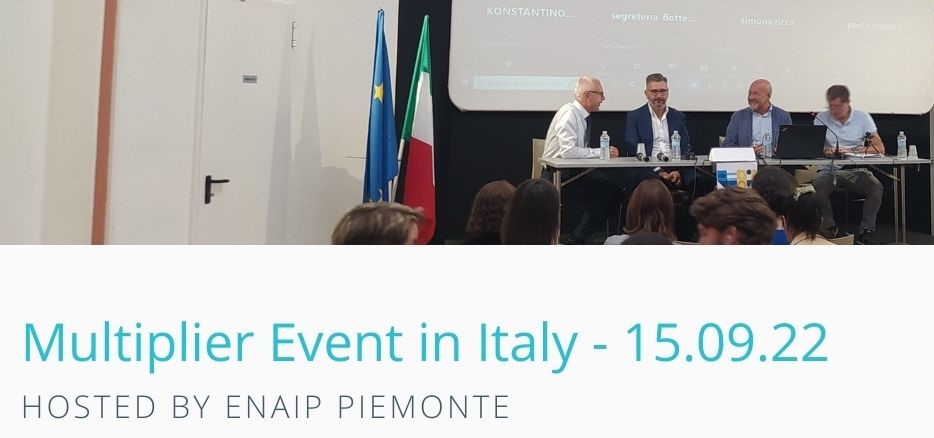 The event took place in Torino, and began with an Introduction by FORMA Piemonte President, Matteo Faggioni.
The discussion continued with both in-person and online participants, by introducing the European Action Plan. The plan covers digital education between 2021-2027, and the key actions and priorities to support the transformation of education and training systems within EU member states to the digital age. This talk was given by Alessandro Brolpito, Senior Human Capital Development Expert of Digital Skills and Learning ETF. 
The day continued with an introduction of the Update project by EnAIP Piemonte's own Licia Monni. Following this was a presentation of the digital didactics for VET schools. This was presented by Valeria Zaffalon, also from EnAIP Piemonte, and covered lessons learned and perspectives introduced from the project partner countries. The next presenter from Helenic Open University, was Konstantinos Potsis, who works with DAISSY. He discussed technology in education. Covering the blended pathway for trainers and the integration of technology in teaching from a University standpoint.
A final introduction to new technologies by WORK VR was shown, before concluding remarks by Epale National Support Unit – INDIRE.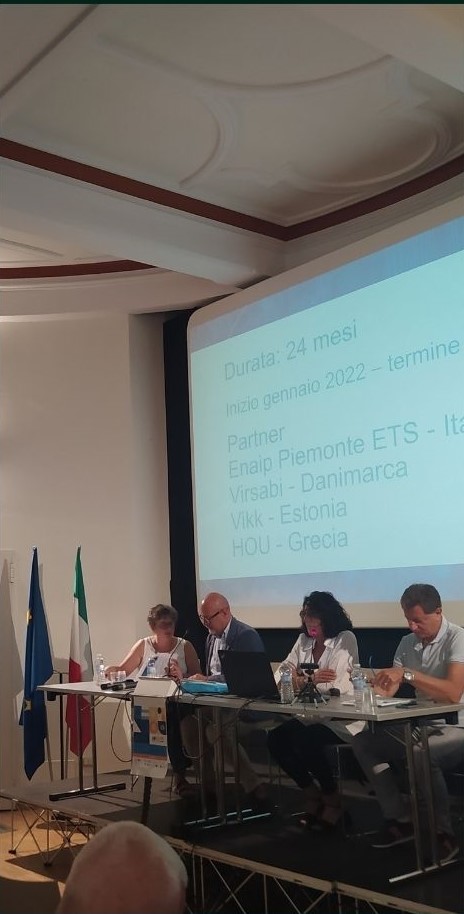 The event took place in the "Byzantino" Hotel in Patras, Greece, with participants coming from the vocational education and training sector, both teachers/trainers and representatives of VET organizations, representatives of digital solutions providers and representatives of institutional education bodies.
The event started with a welcome address by Dr.Spyridon Papadakis, Organizational Coordinator of the Regional Centre for Educational Planning of Western Greece and his intervention on the need for the vocational education and training sector to utilize modern digital solutions in order to upgrade the content and effectiveness of education. In addition, Dr. Achilleas Kameas, Professor at the School of Science and Technology and director of the DAISSy research group of the
Hellenic Open University, presented the group's scientific interests, activities and the numerous projects it implements.
Later on, the participants had the opportunity to be informed about the objectives, expected results and actions of the UPDATE project by Mr. Konstantinos Potsis and Ms. Panagiota Polymeropoulou, key members of the project team, while the first deliverable of the project was presented and more specifically a report on good practices in the implementation of digital solutions in vocational education and training across Europe and popular useful digital solutions (the report is linked to on page 02 of this newsletter).
Finally, there were two more presentations on DAISSy research group's projects that contribute to digital readiness in the fields of education and vocational training, namely: The DigiPath project – "Enhancing the readiness of Vocational Training teachers for digital education" – by Ms. Vicky Maratou; and
The Agile2Learn project – "Developing the professional skills of teachers and students" – by Dr. Katerina Nikolakopoulou.